No Tourism, Commercial Activity In Jarawa– Andaman and Nicobar : SC
Wed, 07/04/2012 - 07:40 — LIG Reporter
India Legal News: The Jarawa tribe should be protected and absolutely no commercial and tourism activities should be conducted within 5 KM radius of the 'Buffer Zone' at the Jarawa Tribal Reserve in Andaman and Nicobar Islands. The Supreme Court of India also reiterated the decision and withheld the state government's decision.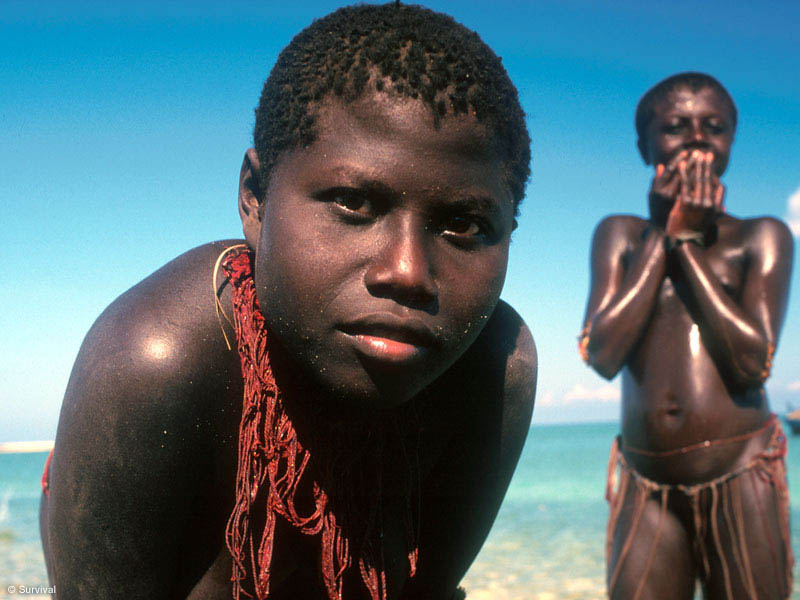 A bench of Justices G S Singhvi and S J Mukhopadhaya pronounced today, "We, therefore, direct that henceforth no commercial and tourism related activities shall be carried out by the administration or any private individual." By the notification the court means a state level prohibition notification order dated 30.10.2007. Any violation of the order will attract punishment under the Contempt of Courts Act, 1971. The Principal Secretary (Tribal Welfare) and other officers of the Administration of Andaman and Nicobar have been notified by the SC to comply by the orders. There will be a prohibition of any person other than a member of the
aboriginal tribe
into it.
The Court has also ordered that no commercial establishment like resorts, hotels, restaurants, bars and Paying Guest accommodation, barring government-run guest houses, should run within the Buffer Zone. "No commercial establishment/activities which may employ more than 20 persons or have an annual turnover of Rs. 1 crore or more will be allowed in the Buffer Zone." the bench said.
Video Semi naked Tribal Women
Video of a Jarawa tribe surfaced early this year showing women tribes used as human safari and forced to dance semi naked for tourists at a price of 200 pound paid to local police. The tourist companies have been raking pots of money through this means of business. Newspapers including the
Guardian
and Observer reported the incident and the matter have sparked a public outcry. An FIR was also filed by Andaman & Nicobar Administration under section 292 IPC read with section 67 IT Act, 2000, section 3(1) (iii) of SC & ST (Prevention of Atrocities) Act, 1989 and section 7/8 of A&N Islands (Protection of Aboriginal Tribes) Regulation, 1956.
The degradation and exploitation of the women of Jarawa Tribe in the Andaman & Nicobar Islands was exposed by a couple of media organization. The Andaman & Nicobar Administration responded, saying that the local police are investigating the matter. Since February, after videos have surfaced, traffic has been regulated passing through the Jarawa Reserve. All Government vehicles proceeding to North & Middle Andaman from Port Blair and vice versa through the Jarawa Reserved Area should have an official pass. Minister of State for Tourism, Shri Sultan Ahmed said on March this year.
Photo Credit - survivalinternational and telegraph co dot UK
Author of this post is Palash Das, Editor, lawisgreek